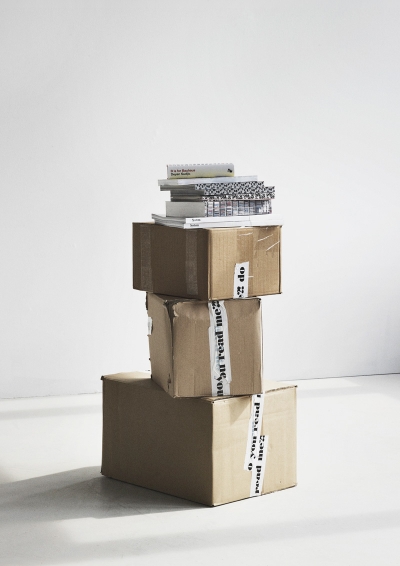 Waiting To Be Shipped To Basel
Courtesy of Casper Sejersen
do you read me?!
Celebrating its fifth appearance at Design Miami/ Basel this year, do you read me?! invites you to visit a pop-up of its comprehensive research-library-bookshop.
Since 2008 do you read me?! has presented a select range of international magazines and reading material. The iconic Berlin shop boasts hundreds of magazines, themed journals and books from all over the world – covering art, fashion, photography, design and architecture as well as literature, music, society and contemporary culture.
In addition to their buzzing store in Berlin's Auguststraße, do you read me?! founders Mark Kiessling, designer, and Jessica Reitz, professional bookseller, opened the Reading Room on Potsdamer Straße in 2011. At this unique venue, designed by Greige and furnished by Artek, do you read me?! regularly hosts events such as talks, exhibitions and magazine or book launches.
do you read me?! further offers pop-ups and satellitestores at fairs and other locations of cultural interest, including the Vitra Design Museum in Weil am Rhein as well as the brand new Vitra-Artek store at the Bikini Haus in Berlin.